We will produce a new generation of instinctively usable software products by advancing the development of present software integrating currently available multimedia technologies.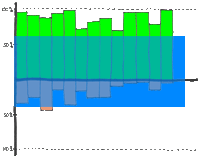 Catch the vision
vision2BE is pursuing an innovative concept based on an instinctive use of computer software and one which differs from conventional software.
The user no longer needs to concern himself with any technical processes instead he can fully concentrate on the simple solution of his problems.
Browserbased software applications will reach a new dimension when managing companies whose individual divisions are located in different parts of the world. De-centralization and globalization do not impair the quality of managing and controlling such companies.
All the advantages offered through the global network (internet) will be used extensively.